Chief's Resources
The Five Bugles Design team understands what separates a good fire station from a great one. The difference is in the small details, the creativeness of the client and stakeholders, the experience of the design firm and the ability to listen to the client's ideas and concepts for creating a facility that meets their needs and desires. We tailor our designs to meet the needs specific to each of our clients, including response time, staffing levels, equipment types, training needs, and site constraints.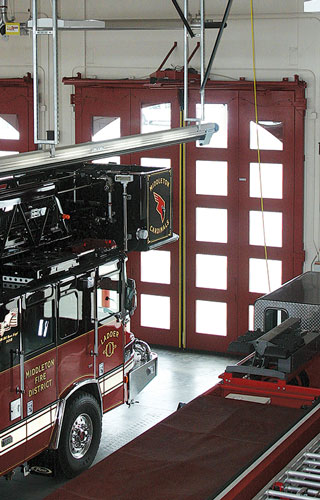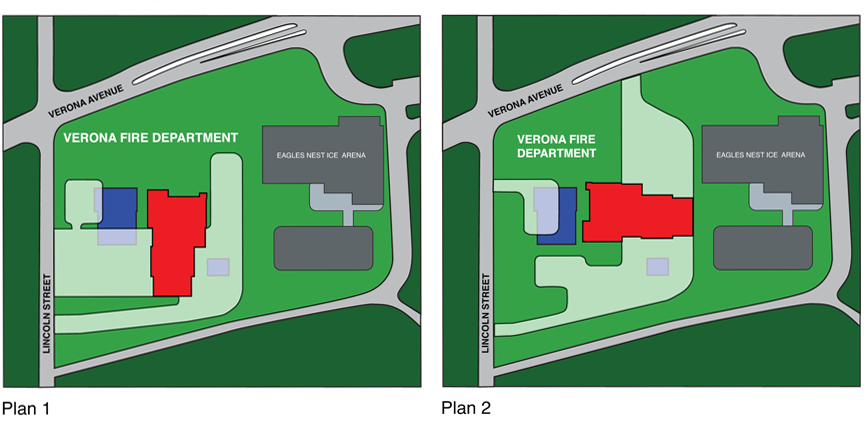 Comprehensive Planning
A new fire station represents an important investment in a community's infrastructure. It must support the needs of the fire department as well as the community in which it is located. Today's stations are multi-purpose, requiring accommodations for diverse functions, including housing, recreation, administration, training, community education, equipment and vehicle storage, equipment and vehicle maintenance, and hazardous materials storage. Comprehensive planning and design is crucial to meet immediate needs and to prepare for future obligations.
Comprehensive Analysis
Often, the biggest question lies in whether to remodel, add-on or to build an entirely new facility. To make that determination, a comprehensive study considering a broad range of issues is required. Factors for consideration include:
Building Conditions
Parking
Community Growth
Space Needs
Response Time
Cost
Outside Consultant
While these studies can be completed by department staff, city councils often find the use of an outside consultant, without any ties to the community, provides information and guidance that is unbiased by any local pressures.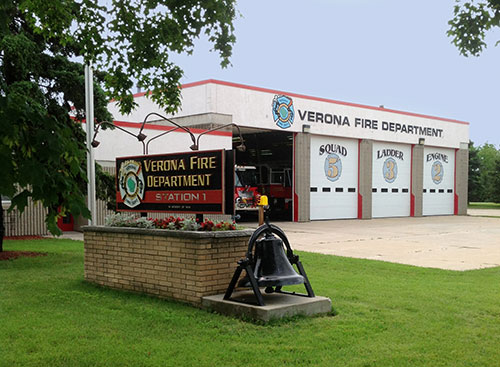 Community acceptable response time within the fire station's geographic responsibility zone, is one of the most important factors in selecting a station site. To achieve an acceptable response time a careful analysis should be conducted that includes more than simply evaluating the distance from the proposed fire station to the boarders of its farthest limits.
Twenty-first century technology provides tools, such as the Opticom system, to assist in minimizing certain response problems. Opticom uses an electronic beam to change traffic lights for responding emergency vehicles in "high density" intersections that are controlled by lights.
A simpler system applied in smaller community's uses a traffic light control button inside of the fire station that stops cross traffic and clears traffic ahead of responding emergency apparatus.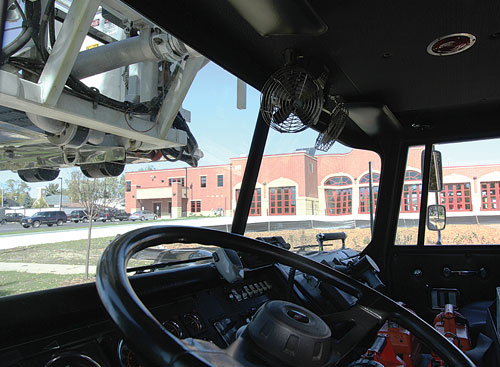 Construction Services
When an owner builds, renovates, adds on or restores, construction personnel are virtually always needed, thus construction services represent the major portion of a project's budget. Several construction delivery methods exist, each with their own set of pros and cons.
Common Delivery Methods
General Contractor, Hard Bid
Design/Build
Multiple Prime Contractors
Preselected Construction Manager (CM)

Sustainable design has become the watchword in today's design marketplace as clients and designers both are incorporating principles of eco-friendly construction into new and renovated facilities and sites.
What is Sustainable Design?
At its core, sustainable design reflects an effort by designers, clients, and construction professionals to reduce the impact of building on the environment by incorporating such elements as:
Site considerations (footprint, landscaping, run-off, soil disturbance, facility orientation)
Sustainable building materials (recycled materials, local materials, embodied energy, greenhouse gas, toxicity, durability)
Advanced lighting systems and cool daylighting
High-performing mechanical and electrical systems
Responsible construction practice (i.e. minimizing waste of materials and fuel, salvaging reusable materials)
Five Bugles Design multidiscipline team of architects, planners, landscape architects, and scientists work together to assess your sustainable design and LEED objectives. The breadth of our in-house expertise allows us to address every component of your site and facility design to achieve functional, aesthetic, and cost-effective results.

In most states, the building code mandates certain criteria for air replacement on an apparatus floor and could be considered as the "entry" level, stand alone exhaust ventilation system. These systems, however, address general air quality issues throughout the building and do not specifically deal with direct exhaust emission.
There are basically three types of fire apparatus exhaust systems manufactured specifically for removing the byproducts of diesel exhaust:
Over apparatus filtration systems
Exhaust pipe connected filtration systems that are permanently attached
Over the exhaust pipe fully encapsulated systems
Special considerations on how to best keep the gases from being breathed by the fire fighters or being absorbed in protective equipment stored on the apparatus floor, need to be discussed. These conversations should include an analysis of the fire departments response activity, fleet maintenance programs, and of course, the budget.
Five Bugles Design is experienced in the preparation of successful grant applications to meet the emergency response needs of fire departments and nonaffiliated emergency medical service organizations. We have helped firefighters and other first responders obtain critically needed equipment, protective gear, emergency vehicles, training, and other resources to protect the public and emergency personnel from fire related hazards.
We also provide assistance with: FEMA's Assistance to Firefighters Grants, Community Development Block Grants (CDBG), Department of Natural Resources grants, and federal stimulus fire station grants.