Wendel, home of the award winning Five Bugles Design team.
For information on available positions, please visit wendelcompanies.com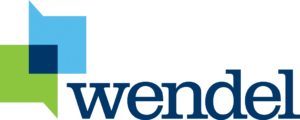 Wendel is an architecture, engineering, energy efficiency, and construction management firm that delivers customized solutions and turnkey projects in innovative ways. What sets us apart from other firms is our delivery, responsiveness, insight, and transparency.
Today, we boast a full complement of professionals in every engineering discipline, including a robust energy efficiency department; a talented team of architects and landscape architects; construction managers, planners and interior designers. Our diverse collection of expertise allows us to solve any problem and build to the limits of your imagination.
It is Wendel's core values that set us apart from the crowd of competition. We live and breathe the four pillars of team first, quality, promises made, promises kept and first class communication. These traditions have permeated our culture and drive every proposal we submit, every project we complete and every interaction we engage in, both internal and external. Our commitment to these four tenets enables us to see our efforts through from concept to completion. This holistic approach invariably benefits our clients, who develop a real relationship with us, and come to find in Wendel a trusted adviser.